HairyHog
As many of you are aware, Merric Gaming Community is a non profit organisation there for non of our admins or founders are paid for the work they do, but saying that everyone welcomes a little tip for all there hard efforts.
So if you would like to thank one of our admins for all of their hard work please click one of the links below.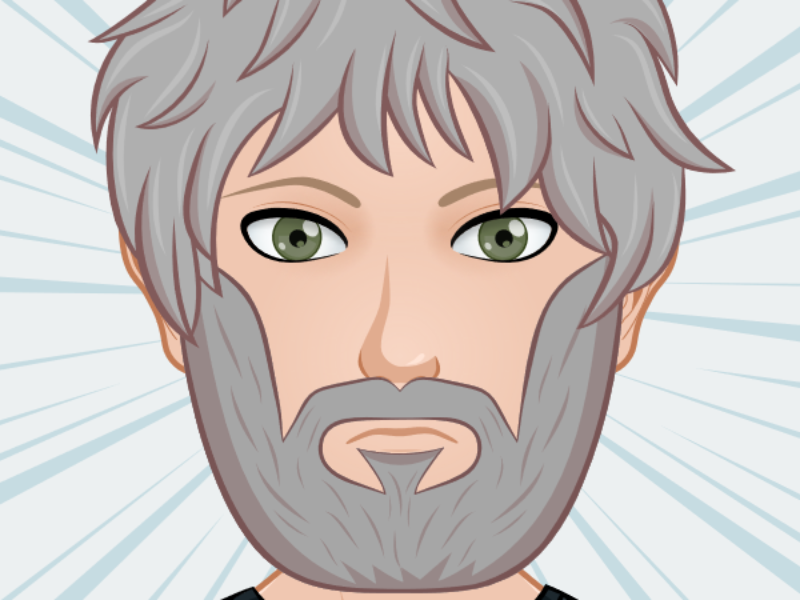 What do I do for Merric
As one of the founders of Merric Gaming Community, I handle the day to day running of Merric, handle support tickets and manage subscription enquiries/queries as well as look after the community and it's members and also oversee our admin team. I love what I do with/for Merric.
Day to Day
I was lucky to have retired early so now all my days are like Sundays. My day usually starts around 4.00-4:30am when I check to make sure all our servers have completed their daily auto restarts. I briefly run through the logs for the period while I was away sleeping (Yes I really do sleep, well hibernate). Then my day of answering tickets, helping members in game and just generally keeping an eye on everything.

I take a break around 1pm for a couple of hours and then back to it until around 10.00 – 11.00pm when I log off.
Games
I played World of Warcraft for 12.5 years (still have my accounts ready and paid for). I was then introduced to ARK by one of my sons just after it came out and have played ever since. I also play modded Minecraft, EVE Online (not anymore), I love 7 Days to Die and lots of other space sims and survival games.
Unfortunately Merric takes just about every waking hour of my time and so I am not able to properly play any games now, but that is ok as I get to do what I love – help others!
Favourite server
Well it used to be ARK: The Island, but, after having had a little play on the new Genesis 2 map, I have not gone back to The Island map yet. 🙂
My Setup
CPU:
AMD Ryzen 7 2700X 3.7 GHz 8-Core Processor
Motherboard:
Asus ROG STRIX B450-F GAMING ATX AM4 Motherboard
Memory:
Corsair Vengeance LPX 64 GB (4 x 16 GB) DDR4-3200 CL16 Memory
Storage:
SPCC M.2 PCIe SSD – 512Gb
Samsung SSD 970 EVO – 1Tb
2 x Western Digital Blue SN550 1TB M.2-2280 NVME Solid State Drive
2 x Seagate ST2000DM008 Internal Hard Drive – 2 TB
Video Card:
MSI GeForce 970 (it does what I need)
Monitors:
Asus 23″
Viewsonic 22″
Keyboard & Mouse:
Logitech G910
Logitech G502 Hero
Case:
NZXT H510 ATX Mid Tower Case
Power Supply:
Corsair RM (2019) 750 W 80+ Gold Certified Fully Modular ATX Power Supply
Other hobbies
My main love is collecting coins (Numismatists), astronomy, watching documentaries (especially to do with Space, universe etc.)